The Complete Short Fiction, Page 1
Oscar Wilde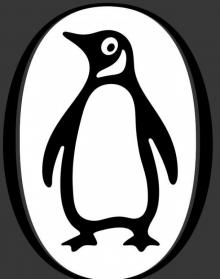 OSCAR WILDE: COMPLETE SHORT FICTION

OSCAR FINGAL O'FLAHERTIE WILLS WILDE, was born in Dublin in 1854, the son of an eminent eye-surgeon and a nationalist poetess who wrote under the pseudonym of 'Speranza'. He went to Trinity College, Dublin and then to Magdalen College, Oxford, where he began to propagandize the new Aesthetic (or 'Art for Art's sake') Movement. Despite winning a first and the Newdigate Prize for poetry, Wilde failed to obtain an Oxford fellowship, and was forced to earn a living by lecturing and writing for periodicals. He published a largely unsuccessful volume of poems in 1881 and in the next year undertook a lecture tour of the United States in order to promote the D'Oyly Carte production of Gilbert and Sullivan's comic opera Patience. After his marriage to Constance Lloyd in 1884, he tried to establish himself as a writer, but with little initial success. However, his three volumes of short fiction, The Happy Prince (1888), Lord Arthur Savile's Crime (1891) and A House of Pomegranates (1891), together with his only novel, The Picture of Dorian Gray (1891), gradually won him a reputation as a modern writer with an original talent, a reputation confirmed and enhanced by the phenomenal success of his Society Comedies – Lady Windermere's Fan, A Woman of No Importance, An Ideal Husband and The Importance of Being Earnest, all performed on the West End stage between 1892 and 1895.

Success, however, was short-lived. In 1891 Wilde had met and fallen extravagantly in love with Lord Alfred Douglas. In 1895, when his success as a dramatist was at its height, Wilde brought an unsuccessful libel action against Douglas's father, the Marquess of Queensberry. Wilde lost the case and two trials later was sentenced to two years' imprisonment for acts of gross indecency. As a result of this experience he wrote The Ballad of Reading Gaol. He was released from prison in 1897 and went into an immediate self-imposed exile on the Continent. He died in Paris in ignominy in 1900.

IAN SMALL is professor of English Literature at the University of Birmingham. His publications include Conditions for Criticism: Authority, Knowledge, and Literature in the Late Nineteenth Century (1991), Oscar Wilde Revalued (1993), and (with Josephine Guy) Politics and Value in English Studies (1993) and Oscar Wilde's Profession: Writing and the Culture Industry in the Late Nineteenth Century (2001). In 1992 he edited (with Marcus Walsh) The Theory and Practice of Text-Editing.

OSCAR WILDE

Complete Short Fiction

Edited by IAN SMALL

PENGUIN BOOKS

PENGUIN BOOKS

Published by the Penguin Group

Penguin Books Ltd, 80 Strand, London, WC2R 0RL, England

Penguin Putnam Inc., 375 Hudson Street, New York, New York 10014, USA

Penguin Books Australia Ltd, 250 Camberwell Road, Camberwell, Victoria 3124, Australia

Penguin Books Canada Ltd, 10 Alcorn Avenue, Toronto, Ontario, Canada M4V 3B2

Penguin Books India (P) Ltd, 11 Community Centre, Panchsheel Park, New Delhi – 110 017, India

Penguin Books (NZ) Ltd, Cnr Rosedale and Airborne Roads, Albany, Auckland, New Zealand

Penguin Books (South Africa) (Pty) Ltd, 24 Sturdee Avenue, Rosebank 2196, South Africa

Penguin Books Ltd, Registered Offices: 80 Strand, London, WC2R 0RL, England

www.penguin.com

This edition first published 1994

Reprinted with minor revisions 2003

11

Copyright © Ian Small, 1994, 2003

All rights reserved

The moral right of the editor has been asserted

Except in the United States of America, this book is sold subject

to the condition that it shall not, by way of trade or otherwise, be lent,

re-sold, hired out, or otherwise circulated without the publisher's

prior consent in any form of binding or cover other than that in

which it is published and without a similar condition including this

condition being imposed on the subsequent purchaser

EISBN: 978–0–141–90568–6

Contents

Chronology

Introduction

Further Reading

A Note on the Texts

The Happy Prince and Other Tales (1888)

The Happy Prince

The Nightingale and the Rose

The Selfish Giant

The Devoted Friend

The Remarkable Rocket

The Portrait of Mr. W. H. (1889)

A House of Pomegranates (1891)

The Young King

The Birthday of the Infanta

The Fisherman and his Soul

The Star-Child

Lord Arthur Savile's Crime and Other Stories (1891)

Lord Arthur Savile's Crime

The Sphinx Without a Secret

The Canterville Ghost

The Model Millionaire

Poems in Prose (1894)

The Artist

The Doer of Good

The Disciple

The Master

The House of Judgment

The Teacher of Wisdom

Appendix

'Elder-tree' (fragment)

Notes

Chronology

1854 Oscar Fingal O'Flahertie Wilde born (he added 'Wills' in the 1870s) on 16 October at 21 Westland Row, Dublin.

1855 His family move to 1 Merrion Square in Dublin.

1857 Birth of Isola Wilde, Oscar's sister.

1858 Birth of Constance Mary Lloyd, Wilde's future wife.

1864 Wilde's father is knighted following his appointment as Queen Victoria's 'Surgeon Oculist' the previous year. Wilde attends Portora Royal School, Enniskillen.

1867 Death of Isola Wilde.

1871–4 At Trinity College, Dublin, reading Classics and Ancient History.

1874–8 At Magdalen College, Oxford, reading Classics and Ancient History ('Greats').

1875 Travels in Italy with his tutor from Dublin, J. P. Mahaffy.

1876 First poems published in Dublin University Magazine. Death of Sir William Wilde.

1877 Further travels in Italy, and in Greece.

1878 Wins the Newdigate Prize for Poetry in Oxford with 'Ravenna'. Takes a double first from Oxford. Moves to London and starts to establish himself as a popularizer of Aestheticism.

1879 Meets Constance Lloyd.

1881 Poems published at his own expense; not well received critically.

1882 Lecture tour of North America, speaking on art, aesthetics and decoration. Revised edition of Poems published.

1883 His first play, Vera; or, The Nihilists performed in New York; it is not a success.

1884 Marries Constance Lloyd in London, honeymoon in Paris and Dieppe.

1885 Moves into 16 Tite Street, Chelsea. Cyril Wilde born.

1886 Vyvyan Wilde born. Meets Robert Ross, to become his lifelong friend and, in 1897, his literary executor. Ross might have been Wilde's first homosexual lover.

1887 Becomes the editor of Lady's World: A Magazine of Fashion and Society, and changes its name to Woman's World. Publication of 'The Canterville Ghost' and 'Lord Arthur Savil's Crime'.

1888 The Happy Prince and Other Tales published; on the whole well-received.

1889 'Pen, Pencil and Poison' (on the forger and poisoner Thomas Griffiths Wainewright), 'The Decay of Lying' (a dialogue in praise of artifice over nature and art over morality), 'The Portrait of Mr W.H.' (on the supposed identity of the dedicatee of Shakespeare's sonnets) all published.

1890 The Picture of Dorian Gray published in the July number of Lippincott's Monthly Magazine; fierce debate between Wilde and hostile critics ensues. 'The True Function and Value of Criticism' (l
ater revised and included in Intentions as 'The Critic as Artist') published.

1891 Wilde's first meeting with Lord Alfred Douglas ('Bosie'). The Duchess of Padua performed in New York. 'The Soul of Man Under Socialism' and 'Preface to Dorian Gray' published in February and March in the Fortnightly Review. The revised and extended edition of The Picture of Dorian Gray published by Ward, Lock and Company in April. Intentions (collection of critical essays), Lord Arthur Savile's Crime and Other Stories and A House of Pomegranates (fairy-tales) published.

1892 Lady Windermere's Fan performed at St James's Theatre, London (February to July).

1893 Salomé published in French. A Woman of No Importance performed at Haymarket Theatre, London.

1894 Salome published in English with illustrations by Aubrey Beardsley; Douglas is the dedicatee. The Sphinx, a poem with illustrations by Charles Ricketts, published.

1895 An Ideal Husband opens at Haymarket Theatre in January; it is followed by the hugely successful The Importance of Being Earnest at St James's Theatre in February. On 28 February Wilde returns to his club, the Albemarle, to find a card from Douglas's father, the Marquess of Queensberry, accusing Wilde of 'posing as a somdomite' (sodomite). Wilde quickly takes out an action accusing Queensberry of criminal libel. In April Queensberry appears at the Old Bailey and is acquitted, following a successful plea of justification on the basis that Wilde was guilty of homosexual behaviour. Wilde is immediately arrested, after ignoring his friends' advice to flee the country. In May he is tried twice at the Old Bailey, and on 25 May sentenced to two years' imprisonment with hard labour for 'acts of gross indecency with another male person'. In July he is sent to Wandsworth Prison. In November he is declared bankrupt, and shortly afterwards transferred to Reading Gaol.

1896 Death of Wilde's mother, Lady Jane Francesca Wilde ('Speranza').

1897 Wilde writes the long letter to Douglas that would be later entitled 'De Profundis'. In May Wilde is released from prison, and sails for Dieppe by the night ferry. He never returns to Britain.

1898 The Ballad of Reading Gaol published pseudonymously as C.3.3, Wilde's cell-number in Reading Gaol. Wilde moves to Paris in February. Constance Wilde (who had by now changed her name to Holland) dies.

1899 Willie (b. 1852), Wilde's elder brother, dies.

1900 In January Queensberry dies. By July Wilde himself is very ill with a blood infection. On 29 November he is received into the Roman Catholic Church, and dies on 30 November in the Hôtel d'Alsace in Paris.

1905 An abridged version of De Profundis, edited by Robert Ross, published.

1908 The Collected Works, edited by Robert Ross, are published.

Introduction

This volume of Oscar Wilde's short fiction collects those stories originally published in the late 1880s and early 1890s. Most appeared first in periodicals and were then collected in three separate books: The Happy Prince and Other Tales (1888), Lord Arthur Savile's Crime and Other Stories (1891) and A House of Pomegranates (1891). This volume prints in addition Wilde's 'Poems in Prose' and 'The Portrait of Mr. W. H.' – a periodical essay, part-fiction and part-literary criticism, published in Blackwood's Edinburgh Magazine in 1889.1 These works are some of Wilde's earliest, written during his middle thirties when he was still trying to establish himself as a serious writer in the London literary world. Indeed, Wilde found his first volume of fiction, The Happy Prince, difficult to place; in 1888 he submitted the manuscript to Macmillan, one of the most distinguished literary publishers of the time. At Oxford Wilde knew a son of the family, George Macmillan, and he assiduously used this undergraduate connection to try to sell his early work to the firm. The report of Macmillan's anonymous reader, however, was less than favourable, and it contained what has proved to be one of the least perspicacious judgements in nineteenth-century literary history:

There is undoubtedly point and cleverness in the way in wh[ich] these stories are told. The writer has, no doubt, the literary knack – the point and finish. You feel at once the hand of the man who knows how to write. Two or three of the stories are very pretty, but I can hardly say as a whole that they have any striking imaginative brilliance – nor do I think that they would be likely to rush into marked popularity. They are pretty and bright, but they hardly strike into the reader's mind. They are good and respectable. Whether they are more than that, I doubt.2

Not surprisingly, Macmillan refused the volume, and in June 1890 Alexander, George's brother, also rejected Wilde's famous novel, The Picture of Dorian Gray, returning the manuscript of it with almost indecent haste. Dorian Gray was finally brought out by Ward Locke, one of the less reputable Victorian publishing houses; The Happy Prince and Other Tales had been published earlier by David Nutt, another minor firm. It is ironic that today both pieces are considered to be among the most distinguished and popular works of late nineteenth-century fiction: Dorian Gray has been dramatized and filmed, and 'The Happy Prince' is frequently anthologized and has been turned into an animated film. The idea of Wilde hawking his manuscripts from publisher to publisher fits uneasily with the image of him which has been transmitted to the twentieth century, one associated with accomplished but effortless achievement. In fact, this myth – of a Wilde who, in his own words, put his genius into his life and his talent into his works – is far from the truth. Wilde was successful as a writer for only a relatively short period in his life, and then as a dramatist, rather than as a writer of fiction. Fame, and the financial and social success which accompanied it, came only in 1892, with the enormously successful first production of Lady Windermere's Fan, and it lasted until the middle of 1895 when the run of The Importance of Being Earnest was halted by the scandal surrounding Wilde's trials and subsequent imprisonment. On his release from prison in 1897 Wilde lived in self-imposed exile in France and Italy, begging from friends and never recapturing his former reputation. He died in 1900 in relative obscurity.

At the point in his career when Wilde began writing his short fiction, what reputation he did possess was that which attached to what we should now call a 'media personality' rather than a writer. He had been born and brought up in Dublin, the second son of Sir William and Lady Wilde. His father was an eminent eye surgeon and his mother an Irish nationalist who wrote poetry under the pseudonym of 'Speranza'. Oscar was educated at Portora Royal School and Trinity College, Dublin, where he was taught by the eminent classicist John Pentland Mahaffy and from where he won a scholarship to Magdalen College, Oxford, taking in 1878 a first-class honours degree in Literae Humaniores (in, that is, Greek and Latin literature, history and philosophy). He also distinguished himself by winning the Newdigate Prize for his poem 'Ravenna'. The Oxford years were not, however, a complete success, for although Wilde succeeded in impressing dedicated friends, such as George Macmillan, he was also becoming adept at making lifelong enemies. His relationships would continue to follow this pattern of' friend or foe' right up until the first of his trials when he found that the counsel for his opponent, the Marquess of Queensberry, was none other than Edward Carson, an old enemy from his days at Trinity. Another setback at Oxford, but one which had more immediate and serious consequences, was Wilde's failure to secure a fellowship at Magdalen College: with it one possible route to literary fame was closed. A contemporary – such as Walter Pater – could support a modestly successful literary career by virtue of a fellowship at Brasenose College; Wilde, however, was forced to build a literary career in a different way. In the absence of the relative financial security of an academic post, he moved to London, and set about making himself known to the rich and powerful in London Society.

Much of his effort was spent on cultivating an image that would distinguish him in the fashionable milieu of London literary life. At Trinity, and later at Oxford, Wilde had become interested in the literary movement known as Aestheticism. Associated initially with French writers such as Théophile Gautier an
d Charles Baudelaire, and later in Britain with the work of Algernon Swinburne and Walter Pater, Aestheticism, or the 'Art for Art's Sake' movement, advocated the separation of artistic from ethical concerns. Followers of this movement were known popularly as Aesthetes and were generally the subject of public disapproval, if not outright contempt. In his search for a suitable image to engage literary society, Wilde fixed upon that of the Aesthete; indeed he perfected the role to such an extent that in the late 1870s and early 1880s he enjoyed modest celebrity as the prototypical 'Aesthete'. He adopted a special 'Aesthetic' dress and hair cut which had their origins in a fancy-dress ball which he had attended as an undergraduate. Distinguished by this flamboyant appearance, and later by the witty conversation for which he was to become renowned, Wilde socialized conscientiously, attending fashionable parties, first nights and private views. On the strength of his new-found celebrity, he undertook in December 1881 a highly successful lecture tour in the United States in order to promote Richard D'Oyly Carte's production of Gilbert and Sullivan's comic opera Patience, which was taken by some to be a satire on Wilde's own 'Aesthetic' posing. The lecture tour made Wilde money, and brought him further celebrity as the spokesman for what the press (and Wilde himself) had called a 'new Renaissance' of art, a concern that we can now identify with the broadly based revival of interest in the applied and decorative arts which occurred in Britain in the last half of Victoria's reign. However, during thi season of celebrity, success as a writer continued to elude him. In 1881 he had published a collection of poems, but at his own expense; moreover the volume attracted mainly hostile criticism.

Wilde returned briefly to New York in 1883 to see the first night of his melodrama Vera; Or, the Nihilists, but the play was not well received. In 1884 he married Constance Lloyd. They moved to 16 (now 33) Tite Street, Chelsea, a house which had been designed for them by the fashionable architect, E. W. Godwin. The couple had two sons, Cyril and Vyvyan, born in 1885 and 1886 respectively. Like so many other late nineteenth-century writers, including Rudyard Kipling and George Bernard Shaw, Wilde, finding himself with a wife and young family to support, was forced to turn his hand to journalism. In the early 1880s, he earned his money through book reviewing for periodicals such as the Pall Mali Gazzette and the Dramatic Review; and for a period in the mid-eighties he even edited the periodical Woman's World.