Blind Lion of the Congo
George Manville Fenn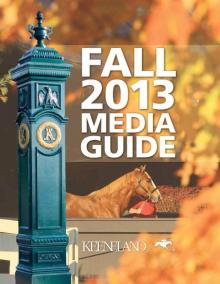 Produced by Suzanne Shell, David K. Park, and the OnlineDistributed Proofreading Team at https://www.pgdp.net

Without the least trace of excitement in his voice Mr.Wallace had whipped out his revolver and covered the other. "Keep yourhands on the table, Montenay!"]

THE BLIND LION OF THE CONGO

BY ELLIOTT WHITNEY

Illustrated by Dan Sayre Groesbeck

The Reilly & Lee Co. Chicago

COPYRIGHT, 1912

by

THE REILLY & BRITTON CO.

THE BLIND LION OF THE CONGO

CONTENTS

CHAPTER PAGE

I AN AMAZING PROPOSAL 9

II CRITCHFIELD IS INTERVIEWED 21

III THE DECISION 34

IV OUTFITTING 46

V THE CONGO 58

VI THE MARK 71

VII CRITCH'S RHINO 84

VIII CAPTAIN MAC SUSPECTED 97

IX THE WHITE PIGMIES 110

X THE SACRED ANKH 125

XI MVITA SAVES BURT'S LIFE 137

XII MONTENAY RETURNS 150

XIII IN THE PIGMY VILLAGE 163

XIV THE SACRED LION 176

XV THE IVORY ZAREBA 189

XVI BURT LEFT ALONE 202

XVII THE DIARY 214

XVIII BURT COMES TO LIFE 228

XIX THE RAFT 241

XX DOWN THE MAKUA 255

The Blind Lion of the Congo

CHAPTER I

AN AMAZING PROPOSAL

"What's on for to-night, Burt?"

Mr. St. John, a large automobile manufacturer of New Britain,Connecticut, looked across the dinner table at his son Burton. Thelatter was a boy of seventeen. Although he was sturdy for his age, hisfeatures were pale and denoted hard study. As his father and motherwatched him there was just a hint of anxiety in their faces.

"Lots," replied the boy. "Got a frat meeting on at seven. Then I've gotto finish my last paper for the history prof."

"Can't you let the paper go?" asked his mother. "You've been workingpretty hard, Burt!"

"Yes," added Mr. St. John heartily. "Forget the work, son. You've doneenough papers lately for a dozen boys."

"Not much!" answered Burt earnestly. "I'm goin' to grab that Yalescholarship. There's only a week till school's out now."

At that moment a maid appeared at the dining room door.

"Mr. St. John, there's a man called, sir. He didn't give me any nameand--"

She was interrupted by a tall, fur-overcoated form that brushed heraside. The visitor's hawk-like face broke instantly into an eager smile.

"Hello, good people!" cried the man, as Mr. St. John sprang to his feet."Forgotten me, Tom?"

"George!"

"Wallace!"

"Uncle George!"

The three members of the family broke into three simultaneous cries ofsurprise. The next instant Mrs. St. John was in the arms of the tallman, who supported her with one hand and with the other greeted her.

"Hello, Burt! How's your grip?" he cried as he released the couple andseized the hand of their son.

"Ouch!" yelled the boy, his grin changing to an expression of pain. "Iain't no wooden man!"

"Where on earth did you come from?" exclaimed Mr. St. John, taking hisbrother-in-law's big coat and handing it to the astonished maid. "Wehaven't heard from you for a year!"

"Give me something to eat, Tom, and I'll talk later." As the hawk-facedman sat down, Burt gazed at him admiringly. George William Wallace, hisuncle, was the boy's greatest hero. Famous under the name of "GeorgeWilliam" for his books on little-traveled countries, he was known widelyat every end of the world. He had crossed the Turkestan deserts, helpedto survey the Cape to Cairo railway, led armies in China and SouthAmerica, and explored the recesses of the Sahara. In his brief intervalsof relaxation he lived with the St. Johns, having no home of his own.

As he gazed, Burt half wished that his own face was not so square andangular and more like that of his uncle. Mr. Wallace was thin but ofvery large frame. His close-cropped hair revealed a high forehead,beneath which shone two intensely black eyes. A long, curving nose gavehis face its hawk-like effect, and thin lips and strong chin completedthe likeness to some great bird of prey.

"What are you doing with that fur overcoat in June, George?" asked Mrs.St. John with smile.

"Keeping warm!" shot back the explorer as he pushed away his plate."This beastly rain goes to the bone, Etta. I landed only yesterday andgot the first train up here after leaving my cases at the Explorers'Club."

"Come on with the yarn, uncle!" exclaimed Burt eagerly. "Where've youbeen this time?"

Mr. Wallace lit one of his brother-in-law's cigars with huge enjoymentand led the way to the library without answering. When all four werecomfortably ensconced about the big table he started in.

"Let's see. I wrote you from Naples last time, wasn't it?" The othersnodded. "That was just before the war. I got a chance to go to the frontas special correspondent, and snapped it up. I hung around for a whileat Tripoli, then took a trip to the Turkish camp. There I got into ascrap with a Turk officer and had to run for it. There was no place torun except into the desert, so it took me quite a while to makecivilization again."

"Good Heavens!" exclaimed Burt's father. "I suppose you circled aroundand made Algiers?"

"Tried to, but a bunch of Gharian slave dealers pulled me into themountains. I spent two months in the chain gang; then they sold mesouth. There was no help for it. Instead of escaping to French territoryI sneaked off with a racing camel and ended up at the Gold Coast twomonths ago."

"What!" Mr. St. John leaped up in amazement. "Do you mean to say youcrossed the whole Sahara a second time, from north to south?"

"That's what," declared Mr. Wallace. Burt stared at him wide-eyed."Found some of my old friends and they helped me along. How are youfixed, Tom? Can you put me up all right, Etta?"

"Your old room hasn't been touched," smiled Mrs. St. John as she glancedat her husband. The latter nodded.

"All fine and dandy, old man. Oh, I'm getting along pretty well. We'vegot some new buildings over at the works. Turning out some great littleold cars too. Say, how long are you going to stay?"

"That depends." Mr. Wallace smiled whimsically. "I have a book that Iwant to finish this time. But I also have a notion that I want to dosome ivory hunting in the Congo. If the pull doesn't get too strong Imay stay a month or two."

"Hurray!" chipped in Burt, enthusiastically. "Come along to the fratmeeting and tell us about the war last year! We got a 'nitiation on an'you can boss it!"

"No thanks!" laughed his uncle heartily. "When I want to do anylecturing I'll let you know, Burt. By gracious, Tom, the boy looks likea ghost! Been sick?"

"No," replied Mr. St. John gravely. "I'm afraid he's overworked. He'sbeen trying for a scholarship at Yale that the high school offers, andthe strain has been a little too much."

"Hm! Won't do, Burt," declared Mr. Wallace. "Books are all right but nouse running 'em into the ground. Play baseball?"

"Sure!" replied Burt. "Not this spring though. Been too busy. Bes
ides,I've been helpin' Critch with some stuff."

"Critch?" repeated his uncle, puzzled. "Who's Critch?"

"Howard Critchfield," replied Mr. St. John. "His father is my headdraftsman and Burt and Howard are great chums. Howard has a room down atthe shops where he works afternoons and putters around at taxidermy."

Burt glanced at his watch and rose hastily. It was past seven and he hadforgotten the time.

"See you later, uncle!" he said as he went to the door. What a tale hewould have for the other boys! Despite his uncle's refusal to come withhim Burt knew that once he got "the crowd" up to the house Mr. Wallacewould provide a most delightful evening.

The next day the explorer's trunks arrived and he got settled in his oldquarters. These were filled with hunting trophies, guns and foreigncostumes from every quarter of the world. For two days Burt did not seehis uncle except at meals, but on Friday evening Mr. Wallace announcedthat he would like to take a look at the works the next day. Burtpromptly volunteered his services, which were accepted.

"You don't look right to me, Burt!" stated Mr. Wallace as they walkeddown the street after breakfast. "If we were down on the West Coast nowI would say you were in for a good dose of fever."

"Did you ever have it?" asked Burt. He did not relish such closeinterest in his health, which seemed good enough to him. He also hadvivid memories of a vile-tasting remedy which his uncle had proposed fora cold, years before.

"A dozen times," came the reply. "A chap gets it in high and lowcountries alike in Africa. So you've been helping young Critchfield,eh?"

"A little, sir. We haven't much chance of course but we've got somebirds and rabbits and an old weasel we shot. It's heaps of fun."

"Hm!" Mr. Wallace cast a sharp glance at Burt but the boy did notobserve it. They were nearing the factories now and presently Burtturned into a large fence-enclosed ground where the works stood.

They did not visit the old shops, which Mr. Wallace had seen before, butwent through the new assembling rooms and display building. The explorerwas much interested in all that he saw and proved to have no slightknowledge of mechanics himself. Mr. St. John saw them from his privateoffice and came out. By his orders they were treated to the unusualsight of a complete machine lying on the floor in pieces and inside offive minutes ready to run.

"Say!" cried the explorer in admiration. "Civilization certainly canproduce wonders, Tom! I suppose that some day there'll be a shop likethis in the heart of Africa! But let's have a squint at this chum ofyours, Burt. I'd like to size him up a bit."

They left the new buildings and went to one of the older ones whereHoward had been given a small room. Without stopping to knock, Burtthrew open the door and ushered in his uncle proudly.

As he did so his look of confident pride vanished. Before him stoodCritch, his freckled face streaked with dust and blood, his long apronspotted and stained and on the table before him two rabbitshalf-skinned.

"Gosh! You look like a murderer!" exclaimed Burt in dismay. "UncleGeorge, this is Critch. He ain't always in this shape though."

"Sorry I can't shake hands, Mr. Wallace!" said the red-haired boy. Tohis surprise the explorer laughed and stuck out his hand.

"Nonsense, lad! Shake!"

Critch dropped his knife, wiped his hand hastily on his apron andgripped that of the explorer heartily. "Frank Gates brought in thosetame rabbits of his that died," he explained. "I told him it wasn'tworth while stuffing them this weather, but he had the coin to pay for'em and pretty near got sore about it, so I took on the job. I'm awfulglad to meet you, sir! I've heard a heap about you, and Burt's lent meall your books."

"Go right ahead," insisted Mr. Wallace. "I'd like to see how you do it.Many's the skin I've had to put up in a hurry if I wanted it, but I'dsooner tramp a hundred miles than handle the beastly things!"

Critch picked up his knife and Mr. Wallace glanced around the littleroom. On the walls stood shelves of books and stuffed birds and animals.Bottles of liquids stood in the corners, and over the door was a stuffedhorned owl mounted on a tree branch.

"That looks good!" commented the explorer approvingly. "That owl's amighty good piece of work, boys!" He turned to Howard. "There you havehim--nice and clean! You know how to handle a knife, I see. Ever hearhow we tackle the big skins?"

"No," replied Critch with interest. "Tell us about it, Mr. Wallace, ifyou don't mind! I've read a little, but nothing definite."

"With soft-skinned animals like deer we usually do just what you'redoing with those rabbits--simply make incisions, slit 'em from neck totail and peel off the skins. By the way, what do you use forpreservative?"

"Get it ready-mixed," replied Critch and pointed to the bottles. "It'sodorless, takes the grease out o' the skin, and don't cost much. GuessI'll use arsenic on these, though. They need something pretty strong."

"I see," went on Mr. Wallace. "Well, with thick skins like elephant orrhino, it's a different matter. I never fixed an elephant skin myselfbut I've seen other fellows do it. They take it off in sections, rub itwell with salt and let it dry after the fat's gone. Then a dozen blacksget around each section with their paring knives and get busy."

"Paring knives!" cried Burt. "What for?"

"Pare down the skin," smiled Mr. Wallace. "Thick skins are too heavy tocarry and too thick to be pliable, so the skinners often spend a weekparing down a skin till it's portable. Then it's rubbed with salt againor else packed in brine and shipped down to the coast or back whereveryour agents are, who get it preserved right for you."

They talked for half an hour while the rabbits were being finished. ThenBurt and his uncle left the building, and finding that Mr. St. John hadalready gone to lunch, started home themselves.

"Say, Burt," said Mr. Wallace as they walked down the street, "how'd youlike to come to Africa with me next month?"