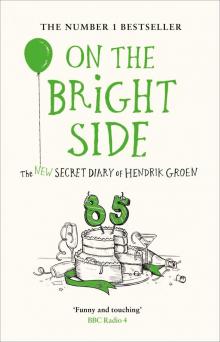 'A funny but also touching diary praised for its wit and realism' BBC Radio 4 Front Row
The Old-But-Not-Dead Club return, in the sequel to the INTERNATIONALLY BESTSELLING The Secret Diary of Hendrik Groen, 83 ¼ Years Old, bringing with them some life-affirming lawlessness.
Chaos will ensue as 85-year-old Hendrik Groen is determined to grow old with dignity: to rise up against the care home director. NO more bingo. NO more over- boiled vegetables. NO more health and safety.
85-year-old Hendrik Groen is fed up to his false teeth with coffee mornings and bingo. He dreams of escaping the confines of his care home and practising hairpin turns on his mobility scooter. Inspired by his fellow members of the recently formed Old-But-Not-Dead Club, he vows to put down his custard cream and commit to a spot of octogenarian anarchy.
But the care home's Director will not stand for drunken bar crawls, illicit fireworks...